The weather was perfect. Good crowd with 39 cars.  The track was fast.   Yea, we got off to a slow start thanks to a new antenna that just didn't want to cooperate, but once that was resolved, a perfect day!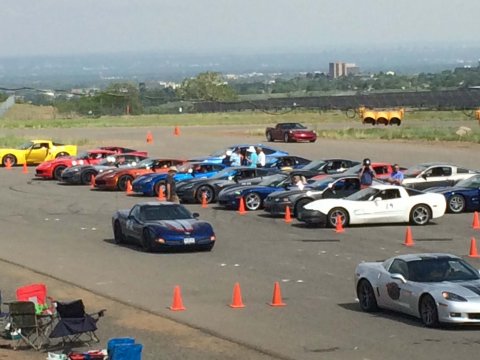 Staging area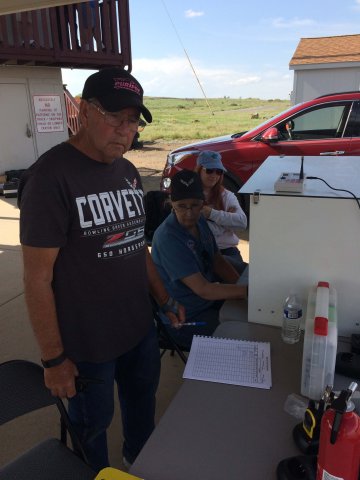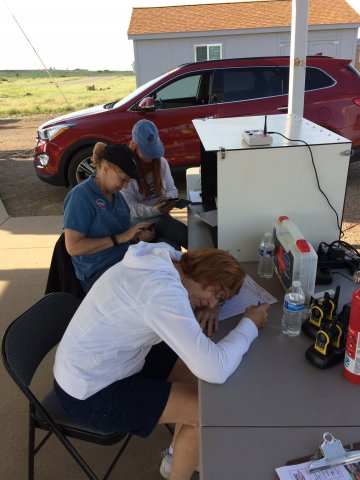 Special thanks to Gene… on his feet all day and to all the timing crew… no they didn't sleep on the job, just at breaks, which didn't come that often! See that look… that means stop taking my picture, I'm busy! At least I hope that's what it ment.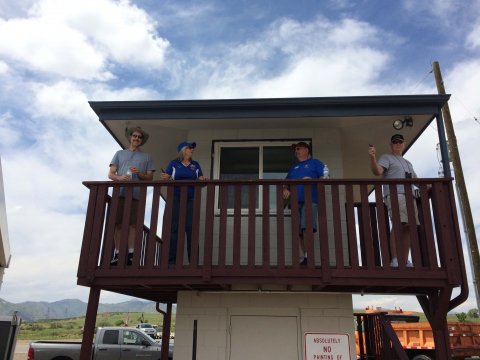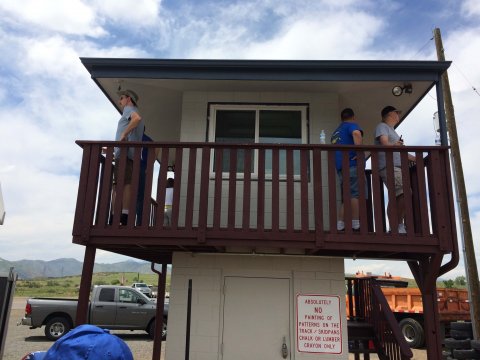 Our Safety crew – they stopped to look for a quick picture and then back to work. Cheryl wins the prize for stamina – on her feet all day up there keeping things safe and moving.
It was indeed a long day…