This is a FREE service for TORCA members and their immediate families who would like to sell their Corvette or other car-related items. TORCA, its officers and webmaster are not responsible for the accuracy of the information in these ads.
2003 C5 ZO6 Original Factory wheel, w/ center cap and lugs.
Excellent condition. Rear 10.5*18, front 9.5*17.
Asking $500 for the set. Call Brad at 303-484-9296.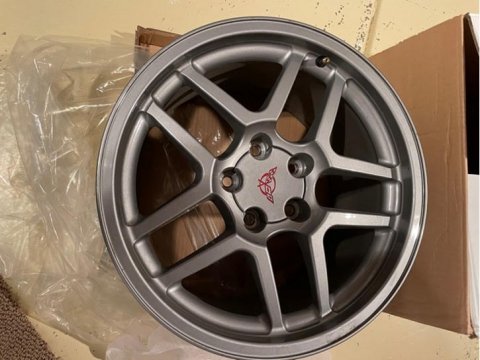 ---